News
MOSTRA PERSPECTIVAS VILA SUL: Frantz Fanon: Black Skin, White Mask
Frantz Fanon receives incredible response at Goethe Institute - Salvador online programme Perspective Vila Sul
May 19, 2020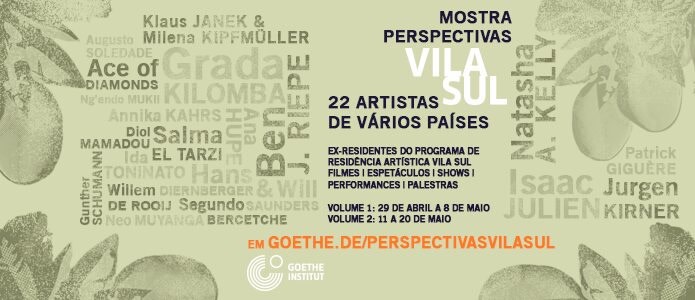 Goethe Institute: Since 2016, the Vila Sul Artistic Residency Program of the Goethe-Institut Salvador-Bahia has welcomed artists and cultural agents from different areas, languages and origins with the proposal to strengthen interlocutions between Brazil and other countries in the southern hemisphere.
As an online program, various works by 22 members of Goethe's international residents will be shown. It will feature films, shows, concerts, performances, lectures and debates. More information is available here:
www.goethe.de/perspectivasvilasul
.
Last week Isaac Julien's Frantz Fanon: Black Skin, White Mask was aired and available for 24 hours. It was watched in full by 1,720 people and 37,000 people tuned in.

Isaac explains the relevance of Fanon's work today:

"Fanons work was about achieving both political independence as well as psychological independence from the colonial forces. The situation with racial groups today both in the US and in Brazil is one of post-colonial subjugation. There is still the need for a radical assertion of independence. The criticality of Fanon is that he focussed on interdependence, the master-slave dialectic which binds coloniser and colonised together. Now I think black and mixed-race Brazilians are beginning to assert their independence even if many white Brazilians cling to out of date ideologies of white superiority. Fanon provides critical and analytic tools with which to face the current political crisis".
Read more